In Filmar Group Ltd. we value certificates since they are a tangible confirmation of our proved capabilities and achievements as well as finally the value of our products. That is why the management board and employees at all levels have altogether implemented a code of good practices, especially good manufacturing practices (GMP). This way by referring to them in our daily work we constantly and consistently contribute to the image of Filmar Group Ltd. as a reliable, responsible and customer-friendly company.
The responsibility for our reputation that Filmar Group emphasizes is visibly manifested also in our care for natural environment. Therefore as part of our good practices we minimized the amount of waste from production and launched an internal programme of careful examination of raw materials used in the production processes, so that our finished products can be recyclable after use. That environmental consciousness of our production has been confirmed with relevant certificates.

However, the most valuable certificate to confirm the highest quality of our products and a high level of customer service is the satisfaction of our customers and their recommendations.
Our reliability is reflected and testified by numerous written certificates, including – apart from other typical operations – the area of finance. We perceive their practical meaning as follows:
We pay in time – all amounts due, both for suppliers and public institutions, are settled within their relevant time.
We submit reports in time – as every company has to duly report to relevant public institutions regularly and in time.
We have a good and proved reputation for financial stability – our long presence on the market, settlement in time of due amounts and satisfaction of the reporting obligation all result in the fact that our prospective customers and business partners can easily verify our credibility in relevant institutions.
We only use raw materials from legitimate sources – this is especially significant in the case of raw materials that come from nature such as paper.
Certificates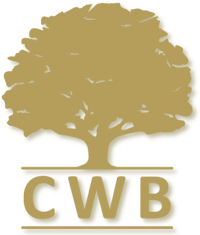 Certificate of Business Credibility
The certificate is awarded after an evaluation of the reliability and stability of the company by the analysts of a certifying company. It is issued on the basis of an analysis of payment morality according to the International Payment Monitor, an analysis of financial ratios from the latest available financial statements and finally on the basis of Poland's largest relational database on corporate and personal ties.


---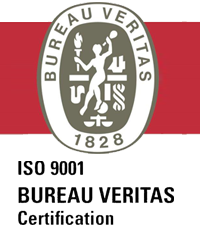 ISO 9001: 2015 Management System Certificate

The certification according to the ISO 9001 quality management standard ensures our stakeholders that our company meets any relevant legal and customer-focused requirements. This certificate indicates compliance with international standards of quality management. In practice our accreditation with ISO 9001 certifications increases the credibility of our company as a supplier of high quality products on our submitting of tender offers in the eyes of both businesses and institutions.


---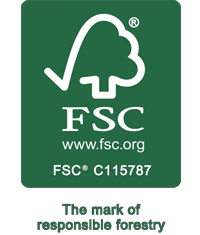 FSC certificate


Forestry Stewardship Council (FSC®) is an independent and internationally recognized non-governmental organization. It comprises environmental organizations, commercial and trade organizations, foresters, representatives of the timber industry, local communities and certifying bodies. The organization is one of the most recognized groups world-wide that promote forestry and timber certification standards, including the legal and environmental features of raw materials used for production. It gives full traceability on raw materials such as pulp/paper.


---
Awards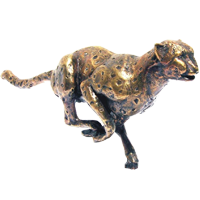 "Business Cheetahs"
Filmar Group Sp. z o.o. domiciled in Warsaw was distinguished by the Institute of European Business in the tenth edition of the Cheetahs of Business 2015 award ceremony for its dynamic development and growth of its market value as measured on the basis of financial data available from the National Court Register (KRS).


---